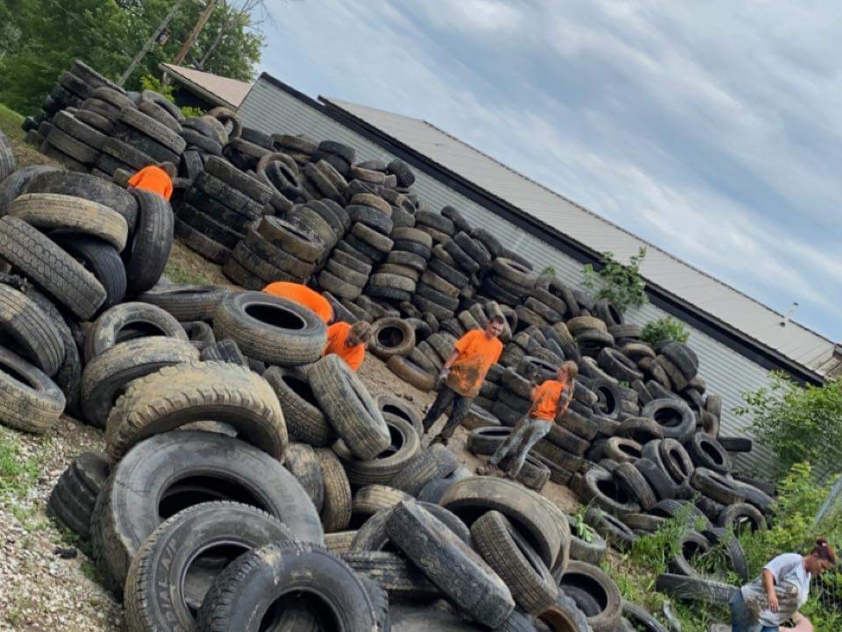 The Guernsey County Community Development Corporation has once again been awarded an Ohio EPA Countywide Litter Clean-up & Tire Amnesty Grant. The grant offers funding to Ohio communities and organizations to implement litter collection and tire amnesty programs.
This grant was utilized in 2014, 2015, 2017, 2018 & 2019 for the Keep Guernsey County Beautiful Litter Clean-up and Tire Amnesty Program during which 261 volunteers working under the guidance of the CDC cleaned up 6,166 bags of litter, 411 tons of illegally dumped material, 41,157 tires, 22 illegal dumpsites and logged a total of 2,105 hours of volunteer work.
This year's event will be held on Friday September 24th & Saturday September 25th from 9 am to 5 p.m. on both days. An informational meeting will be held on Wednesday September 1st at the CDC maintenance garage, 2000 North Ave Cambridge, from 6 p.m. to 7 p.m.
Townships, organizations and volunteers wishing to participate in the event are required to attend. Locations of dumpsters and tire trailers will be announced at this meeting. Townships and municipalities must participate in the event in order for the residents to utilize the services.
Each location will have two litter dumpsters and 1 tire trailer. Tire disposal will be $1.00 a tire for non-commercial tires and $2.00 per tire for tractor trailer and farm tires. Please note: we cannot take paint, chemicals, building materials, brush or appliances with Freon.
For more information contact Executive Director Ron Gombeda at the Guernsey County CDC, 740-439-0020 or through email, rgombeda@guernseycountycdc.com