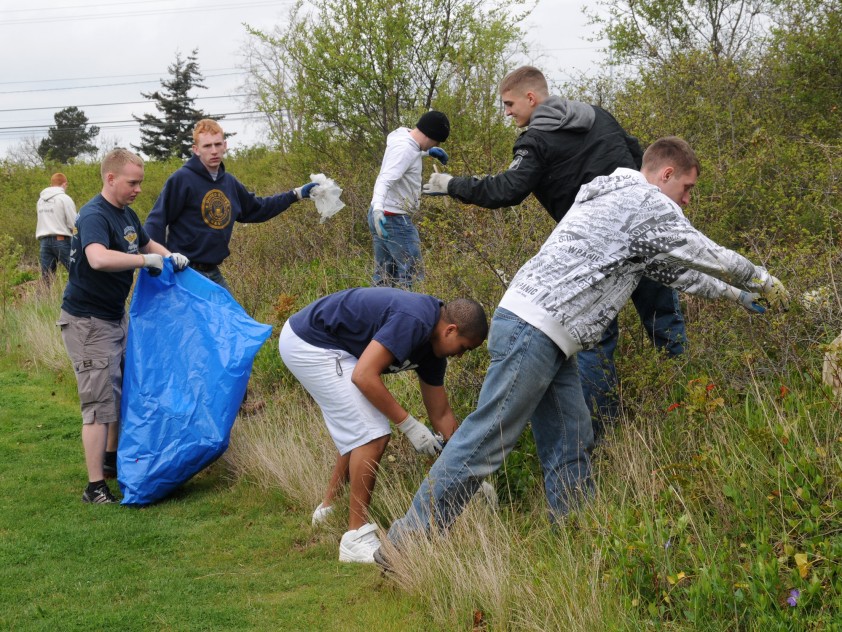 CDC Announces Ohio EPA 2015 Countywide Litter Clean-up and Tire Amnesty Program.
The Guernsey County CDC has partnered with the City of Cambridge to once again obtain an Ohio EPA Litter Clean-up & Tire Amnesty Program Grant. Local organizations, municipalities, townships, businesses and individuals are participated in this program.
A number of activities took place during the clean-up on September 11th & 12th and included a "Clean the Block Contest," the neighborhood that collected the most litter will win the "Community Spirit Award". Last year the award was won by the residents of Senecaville and Richland Township and the residents of Cumberland and Spencer Township.
Litter dumpsters and Tire Trailers were placed at the following locations:
1. CDC Property: 9991 Ohio Avenue, Cambridge. For residents of the City of Cambridge, Cambridge Township, and Jackson Township
2. Village of Senecaville: Richland Township Hall in Senecaville. For residents of Senecaville, Richland Township, Lore City, Wills Township and Valley Township
3. Pleasant City: Village property behind Dolan's Chill & Grill. For residents of Pleasant City, Valley Township, Jackson Township, Buffalo, and Derwent
4. Jackson Township Garage: On Catalpa Street off of Oakwood Rd. For residents of Jackson Township, Village of Byesville, Cambridge Township and Valley Township
5. Liberty Township Garage: 8th Street Rd and Johnson Lane. For residents of Liberty Township, Wheeling Township, Knox Township, and Jefferson Township
6. Millwood Township/Quaker City: Sewer Plant Lot outside of Quaker City. For residents of Quaker City, Salesville, Millwood Township, Wills Township, and Richland Township
7. Spencer Township Garage: 357 Mill St. Cumberland, Ohio 43732. For residents of Spencer Township, Valley Township and the Village of Cumberland
8. Jefferson/Madison Township Garage: On St. Rt. 22 in Winterset. For Jefferson Township, Madison Township, and Wills Township
9. Wills Township Hall, 17629 Easton Rd. For residents of Old Washington, Wills, Richland, Madison, Millwood
10. Adams Township Hall Bob's Run Rd: For residents of Adams, Cambridge, Knox and Liberty