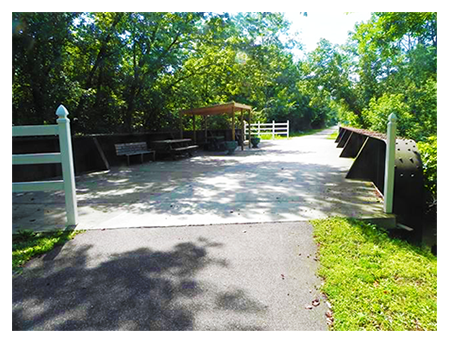 Program Summary
The Guernsey County Development Corporation (CDC) owns and maintains the 7 mile (6 mile paved, 1 mile gravel rail bed) Great Guernsey Trail as well as over 2,700 acres of land. The CDC is the sole entity responsible for maintaining the trail and the land so that trail users and wildlife can benefit from our work.
Program Capabilities:
The goal of this program is to maintain the Great Guernsey Trail so that the nearly 1,000+ users per day that enjoy the trail, will always have a safe trail to utilize.
The CDC also owns and maintains over 2,700 acres of land (600+ along the Great Guernsey Trail)
The Program is Capable of:
Mowing, weed eating, tree trimming, debris removal, flood control and more;
Building and maintaining of wildlife habitat;
Removal of evasive species of flora;
Building of breeding boxes for waterfowl and the Indiana Brown Bat;
Examples of Success:
Paved 6 miles of trail
Opened an additional mile of trail by redeveloping the old rail bed
Built 6 shelter houses along the trail
Built dozens of breeding boxes for the Indiana Brown Bat