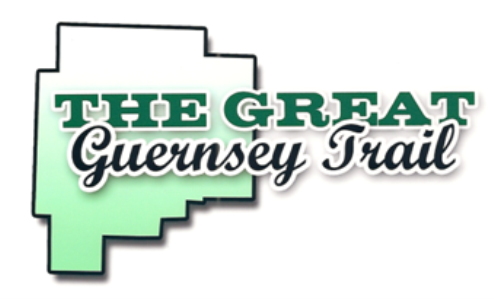 The CDC recently received a Recreational Trails Grant from the Ohio Department of Natural Resources to resurface the first mile of the Great Guernsey Trail, which was originally paved back in 2007/2008. As you can imagine that first mile has started to show its age, so it was imperative that we acquired funding to complete the resurface, which we did when we were awarded the grant. The bidding process was completed and the contract was awarded to Shelly & Sands who proceeded to complete the project in June. As you can see from the pictures below they did an absolutely amazing job.
For those of you that don't know about our beloved trail, below is some information:
The Great Guernsey Trail has been designated as a National Recreation Trail by the Department of the Interior and is a paved flat 7 mile (14 down and back) walking trail that is open to walkers, runners, skateboarders, and bicyclists. Parking and restroom facilities are located at 63500 Corduroy Rd. Cambridge, Ohio 43725 and at Leatherwood Park 205 Main St. NW Lore City, Ohio 43755. There is also a portable restroom located at roughly the 2.5 mile marker.
Garbage & recycling receptacles are located at multiple locations along the trail. Pet waste sanitation stations with disposal bags are located at the Great Guernsey Trail Dog Park (at the Corduroy Rd. trailhead), at the beginning of the trail, near the Deerfield Rd. crossing and at the Leatherwood Park trailhead.
Also, located at the Corduroy Rd. trailhead is overflow parking, the Guernsey County Archery Range (with elevated shooting platform), the Trailside Skate Park suitable for skateboards and rollerblades and the Trailside Concession Stand, which sells prepackaged snacks, drinks and bicycle repair kits (hours of operation varies).
Near the 1.5 mile marker is a connector trail that links the Great Guernsey Trail with
Coal Ridge Park and Trails
(open and free to the public) that contains unimproved trails, observation platforms and a large pond for fishing and kayaking.