STREAM DEBRIS REMOVAL PROGRAM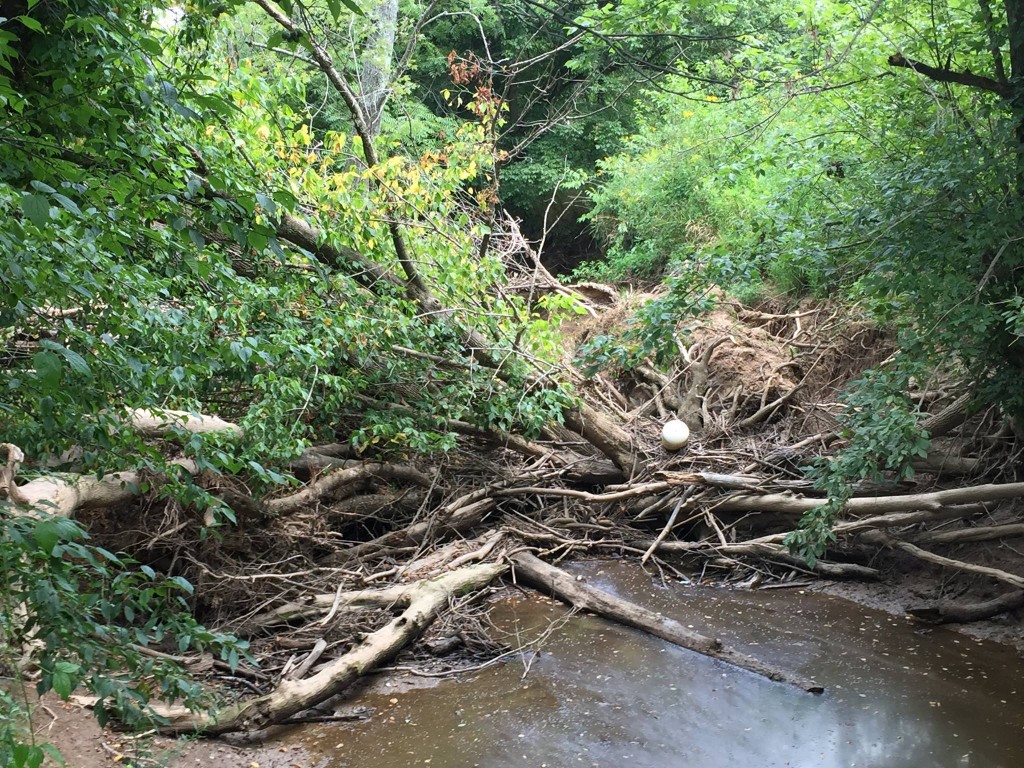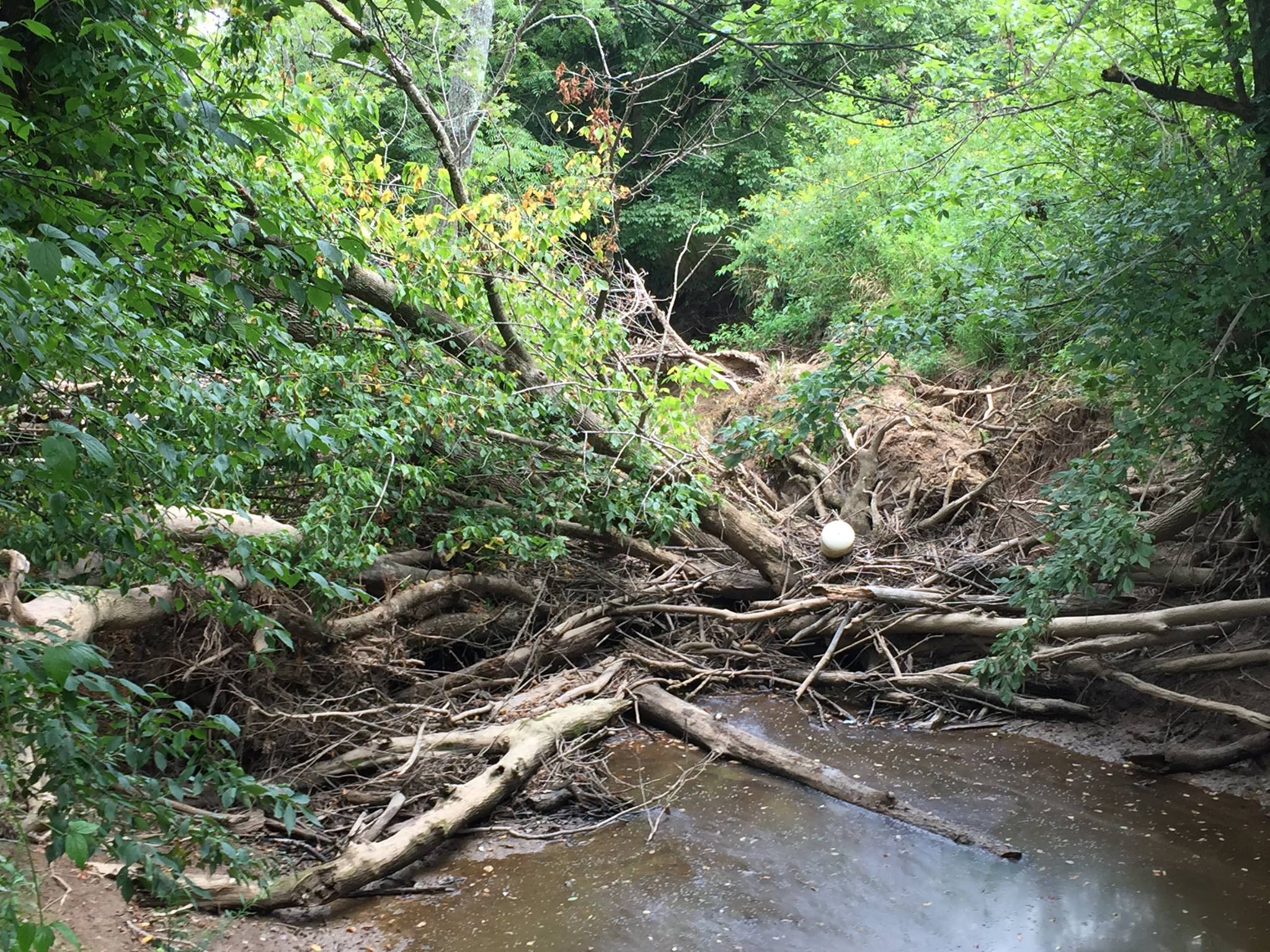 Program Summary & Eligible Participants:
The Guernsey County Development Corporation has initiated a flood-debris removal program that works in conjunction with the Muskingum Watershed Conservancy District (MWCD).
The program requires a partnership with a local government entity (township, village, or city) and an application process. The application will be completed by the CDC and reviewed with the appropriate administrative officials before being submitted to the MWCD.
All debris removal projects will be reviewed by the US Army Corp of Engineers to ensure that the appropriate permit is obtained (should a permit be necessary).
The MWCD will provide funding for this program that will cover the cost of the removal of the debris. The CDC will use its equipment and tools as an in-kind donation.
There is absolutely no cost to the local government.
Program Capabilities:
The goal of this program is to help maintain a healthy steam bank and water quality that benefits the residents of Guernsey County in a variety of ways, such as; stabilized stream banks and decrease erosion, higher water quality, decrease in flooding and protection of bridges and roadways.
In addition, the CDC's employees and public assistance workers gain valuable work experience and knowledge that can be used in the application process for obtaining long term stable employment.
The Program is Capable of:
The removal of small to large-sized debris, including downed trees;
Removal of household debris including drywall or other flood damaged household goods as well as any other material that is caught in the jam/debris;
Examples of Successes:
Over the past two years the CDC has completed removal projects in Millwood Township, Center Township (2), and Valley Township (2). Should you have any questions, we highly encourage you to reach out to the elected officials in each township to discuss this process and the experience each one obtained through this program.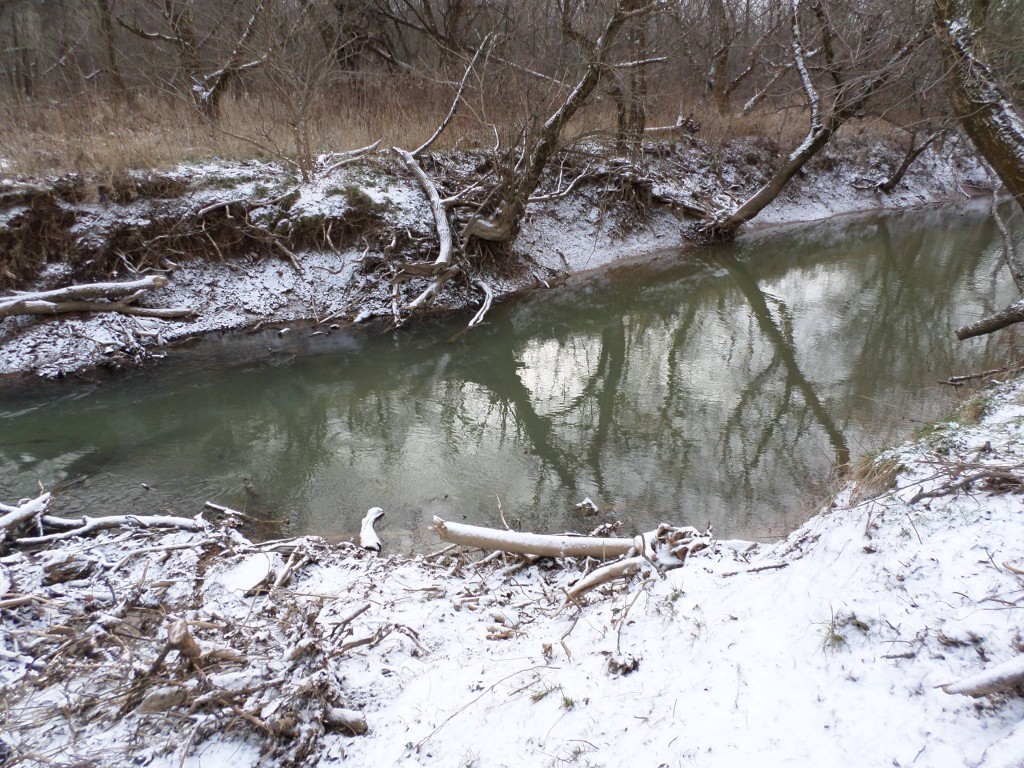 This is an image of the area after we removed
the log jam pictured above.