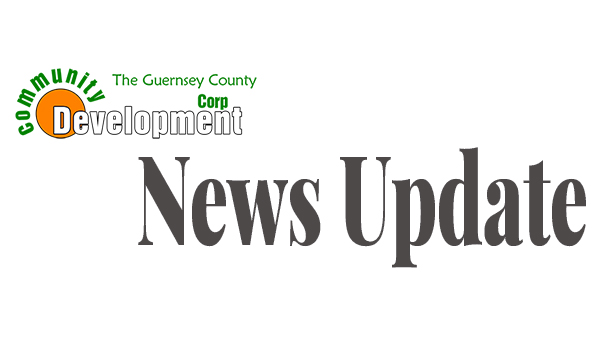 The Guernsey County CDC held it's year end meeting on Friday, November 13th. During the presentation Executive Director Ron Gombeda highlighted the years successes as well as talked about future projects for 2016.
2015 Cooperation Award
At the CDC's yearend meeting Executive Director Ron Gombeda presented the 2015 Cooperation Award to the Village of Byesville for working with us to secure and implement the Gus Macker Basketball Tournament. Shown here accepting the award on behalf of Byesville is CDC executive board member Jeanette Reasoner.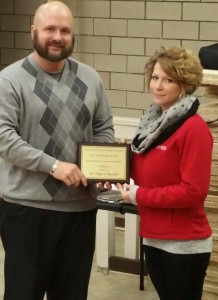 2015 Clean the Block Contest
The Village of Fairview was one of two municipalities to win the 2015 Clean the Block Contest. This award is presented to the top two organizations that dispose of the most litter and tires during our countywide litter cleanup and tire amnesty program. Shown here accepting the award is Fairview mayor Tom Bunfill.