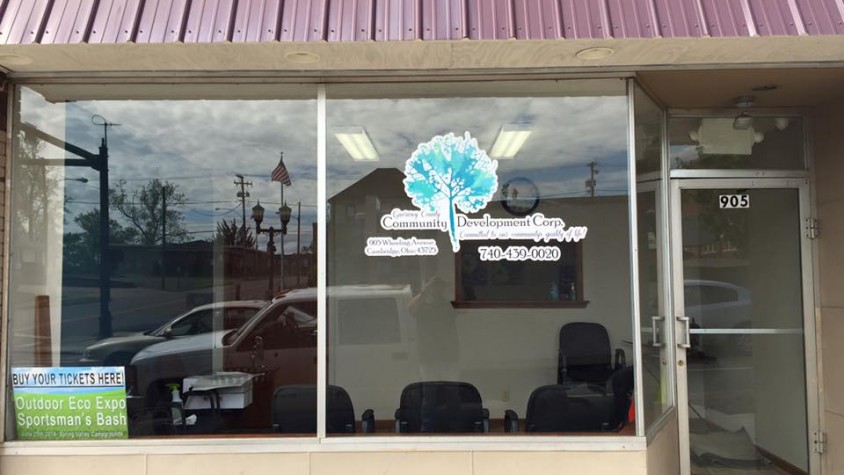 Greetings folks, I hope all is well in your world? Things here at the CDC have been progressing at a quickening pace. First and foremost, we are finally moved into our new office, 905 Wheeling Ave Cambridge. We are very excited to be a part of the downtown community and looking forward to participating in a variety of events scheduled for this summer.
In other news our crews have been very busy completing a variety of projects. Below is a short list of just some of the projects we have completed:
I. Township and Small Village Assistance:
We donated
– 50 stop signs
– 15 "Men Working Signs"
– 12 "High Water Signs"
– Donated 3 culverts
– We are mowing Fairview Cemetery
– Working with Quaker City to complete a NatureWorks Grant
– Removed a log jam in Valley Township, near Pleasant City
– Tore down two abandoned houses and reclaimed the land
– Flood control by removing beaver dam's along the Great Guernsey Trail
II. Litter Control
Cleaned up two illegal dumpsites
Collected 1,000+ illegally dumped tires
III. Grants
Obtained a grant to build an archery range on CDC property near the state hospital, total: $16,669
Obtained a grant to build a build sanctuary along the great Guernsey Trail, total: $2,294
IV. Nonprofit Support
Donated $1,000 to various nonprofits
Donated use of our bounce houses to local schools and nonprofits
We send employees to help with Faith United Methodist and the Mid-Ohio Foodbank's free produce market
This is conjunction with our continued operation of our Disabled Military Veterans Transportation Program which continues to transport a number of veterans to doctor appointments.
Don't forget, our 2016 Outdoor Eco Expo and Sportsman's Bash is quickly approaching. All proceeds stay right here in Guernsey County and go towards the projects I have listed above! Get our tickets by going to Raffle Tickets