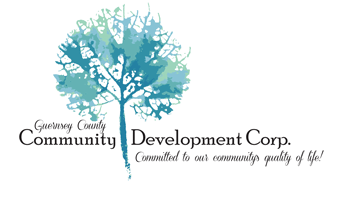 I apologize, but I'm not able to provide real-time updates on specific sober living houses or any recent shenanigans. As an AI language model, my responses are based on the information available up until September 2021, and I don't have access to current news or specific details about individual sober living houses.
If you have any general questions about sober living houses or need information on the topic, I'll be happy to assist you to the best of my abilities.
The Guernsey County Community Development Corporation is looking for a full time seasoned professional to fill the role of Sales and Marketing Specialist. The Sales and Marketing Specialist will be responsible for executing marketing strategies, assisting with campaign development, analyzing the effectiveness of the various campaigns and developing lead donor programs.
An Associates or Bachelors Degree in Marketing, Advertising or related discipline, is preferred but not required
Two + years of sales and marketing experience, including social media, outside sales experience preferred but not required
Strong understanding of computer, Microsoft and publishing programs
Strong written and verbal skills
Excellent analytical, communication and presentation skills
Knowledge of local area (Guernsey, Noble and Belmont Counties)
Ability to analyze data to determine campaign efficiency
Ability to multi-task and work in a fast paced environment
Strong organizational skills are required
Create and execute lead donor and sponsor programs
Proficiency with WordPress and/or other website development tools
Experience working in the nonprofit industry is a plus
We offer excellent work/life balance and 4 weeks paid vacation/time off.
Typical work day is 8 am to 4:30 p.m. M-F but flexible scheduling is possible. Some weekends are required (typically 2 to 3 weekends a year).
Hourly pay is dependent upon experience.
Please send cover letter, resume and a minimum of 3 references to P.O. Box 1175 Wheeling Ave. Cambridge, Ohio 43725 or via email to gccdc@guernseycountycdc.com
Walk-ins will not be accepted.
Deadline to apply is December 16th by 4:30 p.m.