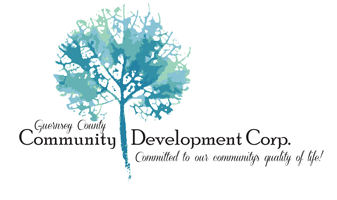 Directors Report September 12, 2016
Greetings folks, I hope everyone is surviving these last HOT days of summer? Things here are the CDC are progressing at a steady pace and there is a LOT going on, so I felt now would be a great time for a much needed update.
First up, I want to talk about the Sober Living House that we were raising funds for and working to bring to fruition. After several meetings with local organizations we decided the best course of action would be for us to donate the house to Drug and Alcohol Services of Guernsey County (DASGC). By donating the house so the DASGC can bring the house online quicker than we would be able to, because that organization has direct access to funds for facilities such as the sober living home, whereas the CDC does not have access to those funds.
Next up is the Senecaville play pod project. Our labor crews were able to start building the structures after Miners Hall Excavating volunteered time and equipment to level out the area that will be the new park. We were able to complete the construction of the small play pod but the fitness circuit structure is on hold while we wait for the missing parts to be sent our way.
Our archery park is also on a stand still while we wait for our dozer to be repaired. Our project manager started moving the dirt and mulch that will serve as a backstop when the dozer decided to stop working. The amazing employees at Southeastern Equipment rushed out and hauled the dozer back to the shop for a complete once over. As soon as the repairs are completed, we will be able to start work on the archery park.
The Great Guernsey Trail maintenance work is coming along slow and steady. We are replacing a slip in the stream bank right off of the Deerfield Rd. crossing and once that stream bank has been reinforced we are going to start work on the Coal Ridge Trail Loop which will consist of a compacted walking trail that will intersect with the Great Guernsey Trail just east of the Reservoir Rd crossing. This new trail will take users on a scenic walk around Coal Ridge Park and back to the trail.
Lastly, in partnership with the Tri-County Paranormal Researchers (TCPR), we are gearing up for our first ever A Halloween Ghost Tour of our office building, 905 Wheeling Ave. The dates are all in are Thursday October 13th and 20th and Saturday October 15th and 22nd from 7:00 pm to 10:00 pm on all four dates.  The Southeast Ohio Ghostbusters will be on hand October 22nd for autographs, photos and a fun! This is a great experience for children and fans of the movies alike! 
Learn about the history of one of the oldest buildings in Cambridge, learn about the staff's experiences with the paranormal, review REAL paranormal recordings and take a hunted tour of the building. Everyone 18 and over will be entered into a drawing for a private investigation with the TCPR on Halloween NIGHT at the CDC's building. 
Cost is $5.00 for 12-15 years old and $10.00 for 16 years and over. 
Advance ticket purchases are NOT necessary, admission will be paid at the door. 
All proceeds raised will help support the CDC in its continued efforts to improve downtown Cambridge and the quality of life here in Guernsey County. 
For questions please contact Jeanette Hannon at 740.439.0020 or email gccdc@guernseycountycdc.com
Well, that is all for today folks, see you next time!
Ron G.