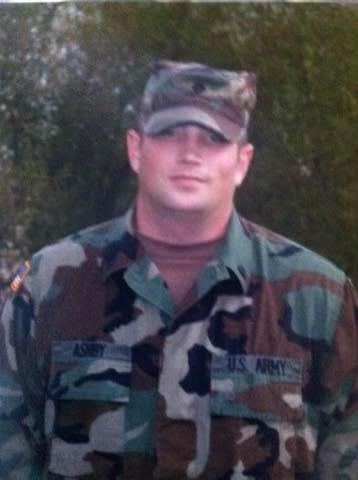 The Guernsey County Community Development has initiated a new program designed to assist Veterans in obtaining affordable permanent housing, temporary or transitional housing and providing assistance in transitioning into civilian life. This program was made possible thanks to Steven Ashby, himself a Veteran, who came to our executive director, Ron Gombeda, with his idea and desire to help Veterans.
Steven, called Steve-O by his friends, was born and raised in Marietta, Ohio and graduated from Marietta High School. He proudly served our country in the U.S. Army from 1999 to 2014. His jobs included equipment operator and construction supervisor. After retiring from the military he owned and operated a HVAC company in Pennsylvania.
Feeling alone and like there must be more to life; he adopted his loving companion dog, Karma. He said, "I rescued her and she rescued me and at this point in my life I am very appreciative of the beauty of nature, and that is a true blessing."
Hi passion is to encourage other Veterans to transition into civilian life by offering support for happy, healthy, permanent lifestyle changes. Steven said, "I am prepared to assist other Veterans by building a community where they can belong, too. Veterans are special and deserving of the best life has to offer, which includes housing for these true heroes."
In Steven's new position as Director of Veterans Housing & Services he will work with local businesses, government agencies and other nonprofits in acquiring houses and funding that will be used to rehab houses by the CDC staff and volunteers and then provide those homes to Veterans.
Please join us in welcoming Steven on board and for starting this new program.