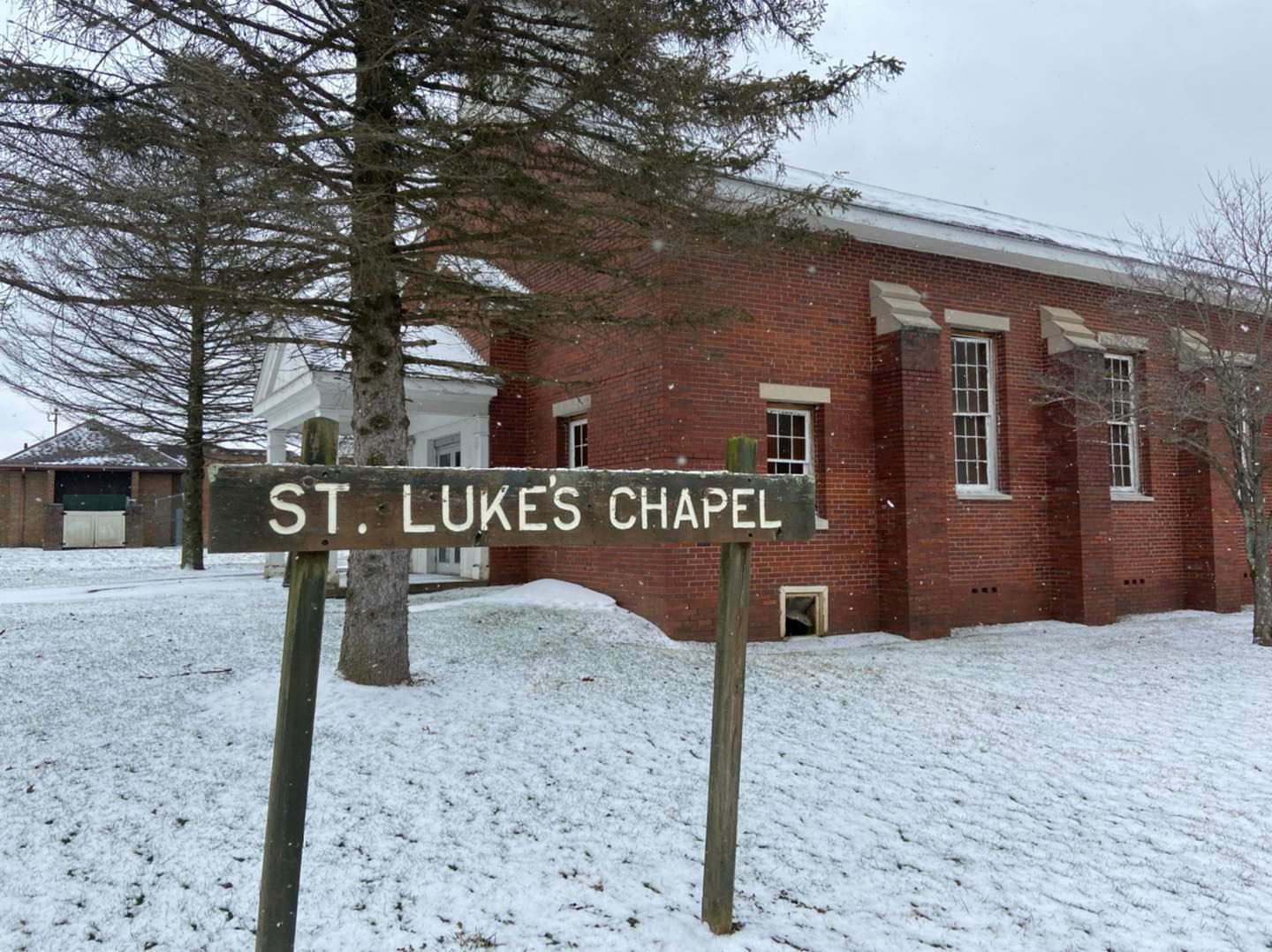 The Guernsey County Community Development Corp. recently acquired St. Luke's Chapel (AKA Fletcher's Chapel) located at the old Fletcher General Hospital, a WWII medical facility for treating wounded soldiers. The process to acquire the chapel was started years ago by County Commissioner Skip Gardner, local historian Rick Booth, Kathi Albertson and more than a few others. As you can see in the pictures, the chapel is in solid shape structurally, but does need some extensive updates and repairs. Most importantly being the electric, followed by the plumbing, HVAC, and the roof. There has been a dedicated group of individuals volunteering their time to clean, box and label the items left in the chapel and I thank them dearly for their time. We did have to hire a professional cleaning company to remediate the inside of the chapel due to the animal waste.
Our long-term goal is to rehabilitate the building and turn a portion of it into a dedicated memorial for local veterans that served in our nation's conflicts. Additionally, we want to provide the space as a community building that can be used for meetings, wedding ceremonies, etc. Thanks to my dedicated board and staff, the CDC has undertaken and finished a large number of projects and programs over the years. The projects include the Trailside Skate Park, the extension of The Great Guernsey Trail, our workforce development programs, the six countywide litter cleanups, and so much more. Those successes have only been made possible thought thanks to the continued financial support of so many individuals. Which is why I am reaching out and asking our supporters to once again donate to an amazing project. We are still estimating the cost of rehabilitation, and based on the cost of materials and the needed upgrades, we are looking at a minimum of $30,000.00. We say minimum because we may get into more issues as we proceed with the repairs. Because I love history and I love Guernsey County, this project more than any other has stoked my desire to make something that the whole community will be proud of for decades to come.
If you are interested in making a donation, please send a check payable to the "Guernsey County CDC" at PO Box 1175 Cambridge, Ohio with "Chapel" in the memo line. All donors will be recognized on the buildings future donor wall (unless you wish to remain anonymous). You can also donate online, through this webpage, by clicking on "donate today" in the header.